Why Your Packages Are More Vulnerable Than Ever and What to Do About It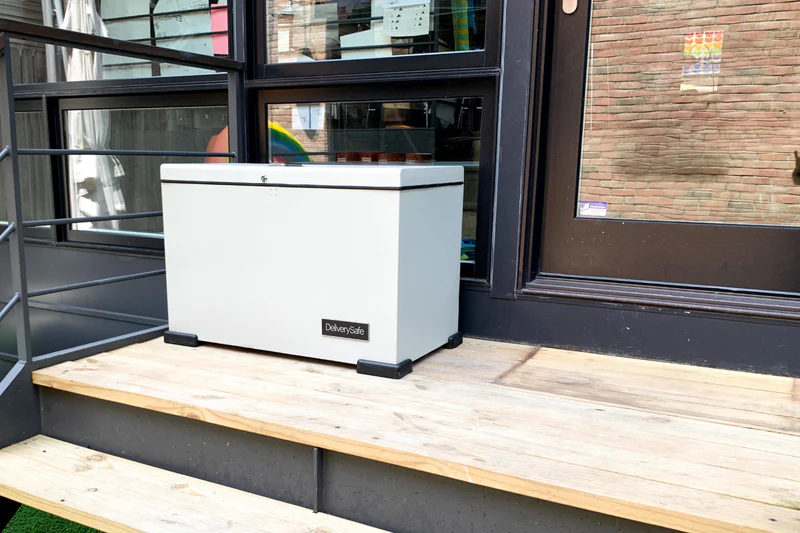 Covid-19 has changed our shopping habits in so many ways. The biggest shift? We've fully embraced online shopping and delivery, buying whatever we want or need from the safety of our own homes. Gone are the days of strolling through the aisles of our favorite stores with no list or plan. Instead, we're scrolling through websites, looking for fast shipping and low delivery fees.
The pandemic has also leveled up another trend: contactless purchasing. In a world of social distancing, it's hard to imagine signing for our packages or even seeing the person delivering our food, flowers, or whatever we've ordered to our doors. And it's not just consumers - even delivery services are doubling down on going contactless - eliminating steps in the process that would bring drivers and customers face-to-face. Contactless purchasing is so appealing because it completely eliminates the human element, providing an added layer of protection to safeguard our collective health.
Taking the buying experience completely digital has introduced significant convenience of course, but also risk - making our packages more vulnerable than ever before. Picture this: you've ordered a new workout bike to stay fit indoors, or a high-tech computer monitor for your home office setup, and though you'd normally sign for such a big purchase, contactless delivery is an attractive option to keep you safe. The package is delivered, but not quite on schedule (hello, postal delays), and you either miss the notification email or you aren't home. Your delivery person may even leave the package in an obscure place, like right outside of your gate, to remain contactless and avoid touching the doorknob, leaving the delivery even more exposed. By the time you realize your package has arrived, it's already been a few hours - or worse, a whole day - and when you check outside, it's already gone.

Many people are already concerned about scenarios like this. In fact, Google searches for "stolen package" reached an all-time high (excluding holiday seasons) during the height of lockdowns in May 2020, suggesting that shoppers realize the risk inherent to having so much value changing hands with so little interaction. And, they're right to be worried. According to surveys by security.org, 20% of people have had a package stolen in the last 90 days - that's 25 million US households.
So, how can we protect our packages from theft? Initial recommendations might be to track your purchase, schedule the delivery, or ask for a signature. But, tracking often stops once your package goes out for delivery, leaving you in the dark as to its location right when you need tracking most. Scheduling deliveries is also a challenge, with so many postal service delays and inefficiencies, thanks to recent budget cuts. And, signatures? They negate the benefits of contactless delivery in the first place. Then, if you miss the delivery person, you're often forced to go pick up your package from a locker or store, which can be a huge inconvenience. Ultimately, all these so-called "solutions" end up requiring more time and energy from you, and don't do much to actually protect your packages.
Adoorn's lockable, weatherproof mail and package boxes offers a simpler, more effective solution. Adoorn is an effortless way to keep your deliveries, well...safe! That means you can go about your day worry-free, knowing that your packages are ready for you whenever you're ready for them.

Lockable, Weatherproof Mailboxes & Package Boxes
Compare Models Now