Who is Using a Lockable Package Box?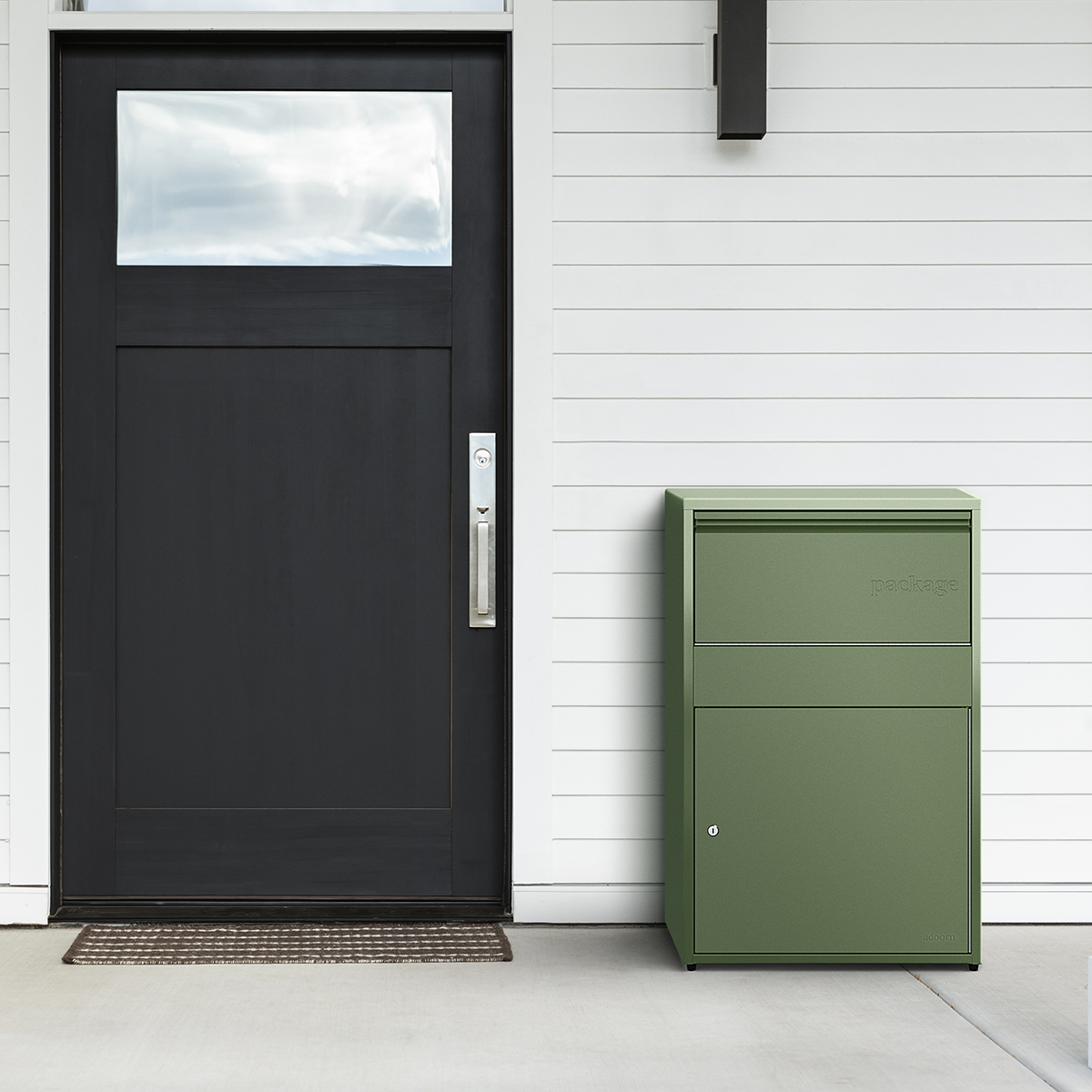 Home delivery is growing rapidly to the point that parcel delivery volume is well over 100 billion packages per year, and it's estimated to double by 2026. This dramatic increase in deliveries has given rise to the lockable package box to protect deliveries.
So who are the early adopters of these delivery boxes to protect their packages? To answer this, we'll closely look at 6 factors that typically influence someone to get one.
1. Frequency of Online Shopping
Online shipping has been steadily rising for years, but in 2020 consumers shelled out $861.12 billion online with U.S. merchants alone. According to Digital Commerce 360, that's an increase of 44% when compared with 2019. Such a dramatic increase in spending also makes for more boxes being left on doorsteps with 49% of Americans receiving a package at least once a week and 10% getting a package every day.
These numbers point to the fact that online shopping isn't just for items you couldn't find at the local store or typical catalog orders like clothes, specialty items or sporting goods. Nowadays people will buy anything online and that includes big ticket items like electronics, jewelry and phones, which is backed by a Finder.com study that reported the average cost of a stolen item is $156.82, with that number climbing higher if the product was ordered by online savvy groups like Millennials or member of Generation X.
In the shipping cycle from stores, warehouses or fulfillment centers to shipping companies to homes, the most vulnerable place for this high volume of pricey deliveries is when they are put on unprotected stoops or in unlocked doorways, which is why those that make virtual purchases are dealing with the reality of package theft by embracing the money-saving security of lock boxes like the Adoorn mail and package boxes.
2. Grocery Shopping
Recent reports show that online grocery sales will surpass $100 billion in 2021. That's a lot of bread, cabbage, cheese -- or any other term you want to use for money.
This growth doesn't come as much of a surprise given the convenience of being able to order food from your phone or computer without getting up from the couch or while you are standing at your fridge. There's no list to forget, no impulse buys, no carts to slam into your car, no kids to tell "No, we're not getting that" over and over again.
In fact, the only real issue with grocery delivery is making sure you are home to get the food so it doesn't get stolen or go bad while it is sitting out on your front porch. Instead of changing your schedule or plans to be home when the delivery gets there, online grocery shoppers are turning to lockable delivery boxes like the DeliverySafe, which is designed to keep food fresh thanks to an insulated liner and slots for removable ice packs.

3. Location
The placement of your residence can have a huge impact on whether you need extra protection from package theft. Part of that is the geographic location as certain cities have been shown to have more incidents of this crime than others.
But it's not just cities with package theft problems, as rural states like Wyoming and Vermont also topped a Google Ads package theft search volume study. Thus points to the fact that sparsely populated areas can also be prime targets for porch pirates because there are fewer people to witness the crime or call police.
Geography can also determine weather, and this can also be a big factor in protecting your packages. Sun, rain, wind, heat, cold. You name it and Mother Nature can do a number on perishables, electronics, paper items, wood, photos and clothing. This is why it is important to get a lockable delivery box that is weatherproof and has elevated feet that anchor to the ground.
The other thing to take into consideration is how your home is situated in relation to the street. A study by leading package theft researcher Ben Stickle, an Associate Professor of Criminal Justice Administration at Middle Tennessee State University, found that 61% of packager theft occurred at properties within 25 feet of the street and that 98% of stolen packages could be seen from the road.
4. Lifestyle
Busy. It can mean a lot of things. Zoom calls from morning to night. At work or running errands all day. Out on the town. Having adventures with the kids. Traveling for business or pleasure. Whatever keeps the calendar packed we're sure setting aside hours at a time to wait for a package is not a priority.
But for people like the 54% of respondents to a ValuePengion survey who've had multiple deliveries stolen in the last 12 months, that might be something you're considering no matter how much it would disrupt your daily schedule.
But instead of putting everything on hold to sit by your door it's a lot of more convenient and freeing to install a porch delivery box and let it receive the package while you live your life. Look for products like the Adoorn mail and package boxes that anchor to your property so you can leave home but your lockbox never will.
5. Subscription Savviness
You don't really need to leave your house to get everything on your shopping list. Prepared meals. Personal care. Hand-picked clothing. Beer-of-the-month. Sweet treats. Vitamins. Fishing lures. Coffee. Watches. Wine. You name it and there is a subscription box for it these days.
These products are super-convenient as your favorite things are brought to your front door. They're also very expensive and usually delivered on a schedule. This means you know they are coming and so do porch pirates. For those people spending lots of money on specialty products, investing in a lockable page box with a commercial grade lock makes perfect sense -- it's like insurance for the things that make you feel the most at home.
6. Safety
In today's world you can never be too safe. Convenience-wise, it's great that we can get almost anything through home delivery, but with Amazon Prime members saying they receive on average 51 packages a year, that's a lot of strangers coming to your doorstep. A parcel lock box is a great way to safely receive these packages without having personal contact with the person who would otherwise be ringing your doorbell.
Safe interactions extend to business owners, as well. In fact, a contactless sales option is even more important for sellers because they have more personal interactions and it makes safety conscious customers comfortable to do business with the retailer.
For small- and medium-sized businesses that don't have the infrastructure to create a chain of delivery lockers like Amazon, a lockable package box with a reprogrammable lock allows customers to use a unique code to pick up their purchases without having to enter the store or come in contact with any employees. A delivery lock box like the Adoorn Modern Package Box can solve the safety concerns.

Lockable, Weatherproof Mailboxes & Package Boxes
Compare Models Now