What is a Package Delivery Box and Why is it Becoming Popular?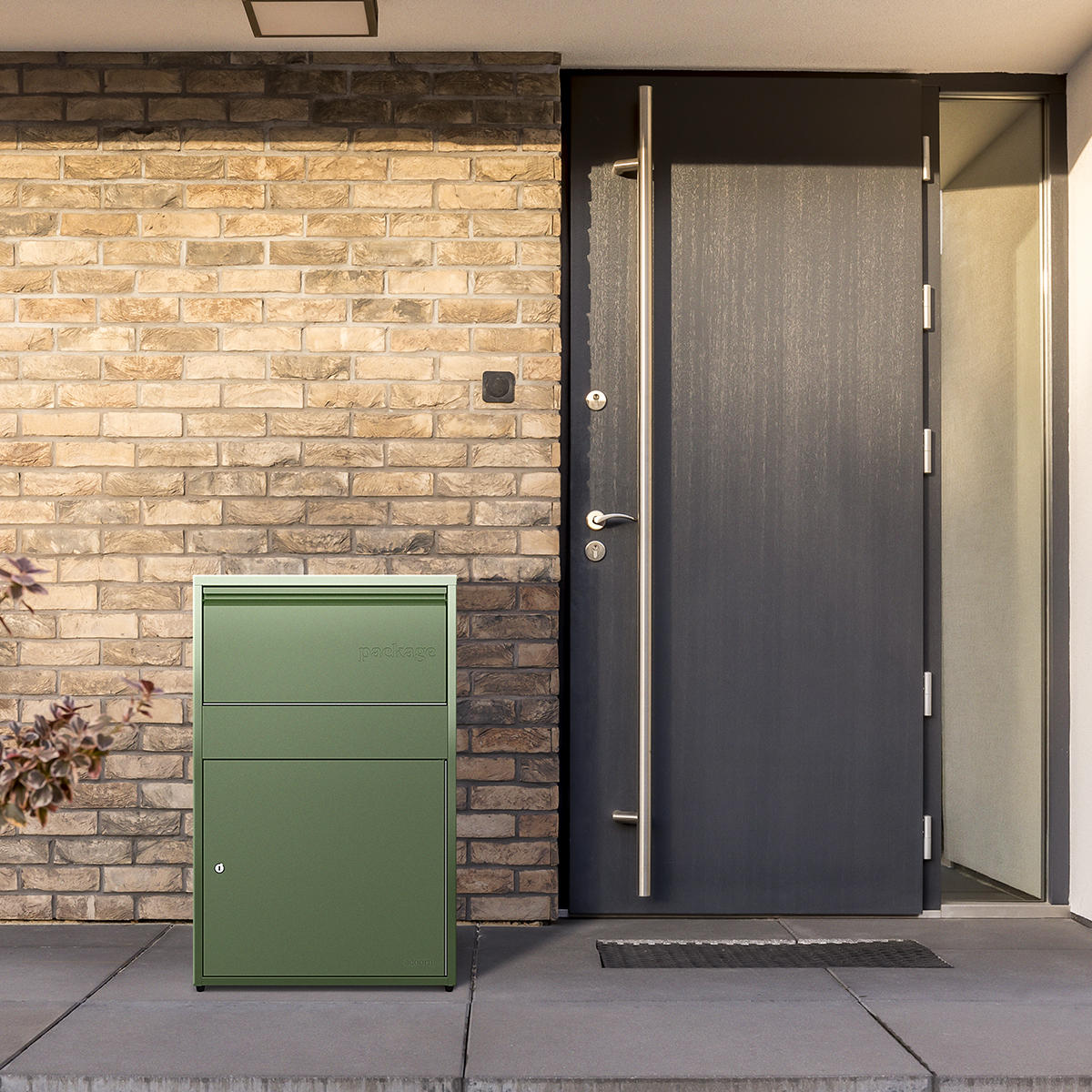 In 2020, 10% of Americans received packages every day, doubling from the year before. And 49% received a package at least once a week. Since 2020, deliveries have continued to be a common occurrence for Americans.
But, with this uptick in parcels on the porch, a number of issues, such as package theft, have arisen. Here, we'll look more closely at these new-age parcel problems and how the Package Delivery Box has emerged as the best way for most to solve them.
What is a Package Delivery Box?
Well, it's a container large enough to hold most delivery packages and can be placed at the front door or somewhere convenient for delivery drivers. Some of them on the market can be locked and unlocked through a digital keypad or app for more security. And, a few are insulated to keep perishables, like delivered groceries or meat, fresh for an extended period of time.
These parcel boxes go by other names and variations, as well. You might hear them called any number of the following word combinations:
Package Lock Box
Porch Delivery Box
Parcel Delivery Box
Parcel Lock Box
Lockable Package Box
Lockbox for Packages
A top package delivery box brand is Adoorn. Adoorn's Modern Package Box helps prevent package theft and keeps your deliveries safe from porch pirates.
Why is it Becoming So Popular?
With all of these packages, pressures are being put on retailers, grocers and delivery companies to get deliveries to the door safely, fresh, and on time. Despite all of the efforts, there are a number of problems that have risen for the consumer. Here are the primary ones:
Package Theft / Porch piracy
As 43% of Americans have been a victim of package theft, it's clear that this is a major issue that will need to be addressed as online shopping soars. Many Americans have tried a variety of ways to avert package theft. They've installed doorbell cameras, had it sent to another place, had it hidden--the list of ways to prevent package theft goes on. Bottom line, most of these are not an ideal way to minimize risk.

Keeping Delivered Groceries Fresh
Online grocery sales are at all-time highs. And, 74% of digital grocery shoppers have their food delivered instead of picking it up. However, left out in the elements, groceries like vegetables and meat will easily spoil. The weather can also do a number on non-perishable packages, as rain, wind and snow have been known to ruin clothes, electronics and simply blow away or wash away smaller items. So, this means you either have to be at home when the delivery arrives or have a back-up plan.
Protection from Weather
During the winter and rainy seasons, most porches tend to get heavily hit by the weather and so do the packages. Despite the efforts of most delivery folks to put packages in protected spaces, it's often not enough. This leads to a lot of damaged packages and returns. Hot summer weather can also spoil delivered groceries if left unattended for a long period of time.
Privacy from Nosy Neighbors
If a porch is in close proximity to the street or adjacent house, it's certainly possible that a passer-by or neighbor could see what you've ordered if it's a branded box or, at least, how often you order. This may not be of concern to most, but if you're concerned about your privacy, it may be an issue.
Contactless Delivery
According to a study after the Covid-19 pandemic settled in, 87% of consumers want businesses to continue to offer some form of contactless pickup. Well, no doubt there are some that want a safe and contactless parcel drop-off in which they don't have to grab it from the delivery driver to take it inside, as well.
Secondary Issues
Worry, lost time, and inconvenience comes as a result of these new problems online shoppers face. Don't want someone to steal your stuff, food to go bad, products to get ruined? Well, you can worry about it while you're away from the house, stay home and wait for the deliveries, or have some other way to get your deliveries. None of these solutions is ideal and, in general, they can be a real headache and waste of time.
The Package Delivery Box to the Rescue!
So how does the consumer solve all the complications of deliveries getting dropped off at any time of day? One product can actually fix almost all these issues: a secure, package delivery box.
It is placed on the front porch or somewhere convenient for delivery drivers and has secure access to open and close it. The better ones protect from inclement weather and will keep groceries fresh for a long period of time, as well. It typically will be large enough to hold multiple packages, and it should have the capability to be bolted down, if necessary. Essentially, it is the modern mailbox.
Adoorn is the top-rated package delivery box and emerging leader in the market. It meets all of the needs of modern-day package delivery, has the highest quality based on customer reviews, and is very simple to use for the owner and delivery drivers. As consumers and delivery folks get used to a new way of shopping, simplicity is very key for adoption of these boxes.
Beyond these home parcel boxes, Amazon also has a version of a package delivery box in its Lockers. These are lockable storage lockers usually located in convenience stores, grocery stores, apartment buildings, and malls. The U.S. Postal Service, FedEx, and UPS also offer some form of locker. But, these are often inconvenient because you still have to go pick up the parcel somewhere else.
Embrace the Future
It's clear that several problems related to package delivery are emerging as Americans shift to buy online as a way of life. Retailers and delivery companies are under a lot of pressure to get packages to the door safely and on time. But once on the porch, there's still one more foot to go to get inside! The only clear way to keep packages protected until the consumer picks them up is the package delivery box.

Lockable, Weatherproof Mailboxes & Package Boxes
Compare Models Now