What 5 States are Doing to Fight the Rise of Package Theft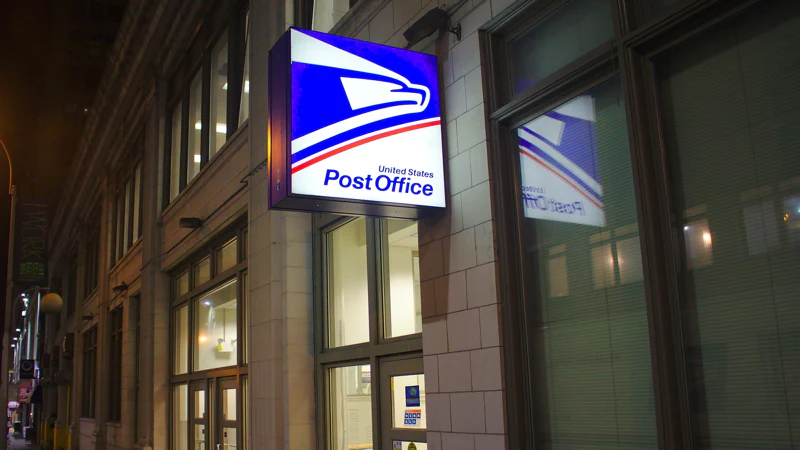 Almost everyone knows that stealing mail is a felony offense in the U.S. And very few people attempt to do it. But the front porch, where packages are often left, is not mentioned in the list of places covered by the federal law. Take a look:
"Whoever steals, takes, or abstracts, or by fraud or deception obtains, or attempts so to obtain, from or out of any mail, post office, or station thereof, letter box, mail receptacle, or any mail route or other authorized depository for mail matter" could face up to five years in federal prison and fines of up to $250,000.
This means that most porch pirates usually just get a slap on the wrist. Rewriting the federal law so that parcel package delivery theft is included with mail theft would be best. But until that happens, here's what five states are doing to take on porch piracy.
Don't Mess with Texas
Home of the Texas Rangers and the legendary lawmen of the Old West, the Lone Star State was one of the first states to increase penalties for porch piracy. In September 2019, Texas governor Greg Abbott signed House Bill 37 into law, making stealing packages a felony offense punishable by six months to 10 years in jail. Ranging from $4,000 to $10,000, the fines for the crime also increased.
The Texas law is set up in such a way that if a thief steals from 10 homes or less, then the crime is a first-degree felony with a maximum sentence of two years in jail. The charge is bumped up to a second-degree felony if they are caught stealing from 20-50 residences. Steal from 50+homes and it becomes a first degree felony. Before this new legislation went into effect, porch piracy was a misdemeanor ticket offense.
Michigan Means Business
Not long after the Texas law came to be, Michigan followed suit with similar legislation, though it's not as tough. Signed into law by governor Gretchen Whitmer, Senate bills 23 and 24 made the first offense of porch piracy a misdemeanor with a sentence of up to a year in jail. Do it again and this time the thief is looking at a felony charge and a prison term of up to five years in prison. Those committing package theft with the intent to commit fraud are looking at a five-year felony.
The latter element of the bill was especially important to Republican Senator Peter Lucido, sponsor of one of the bills. "It was time to do something to crack down on these porch pirates and fraudsters who are preying on our hard-earned purchases and other deliveries," he said. "I thank the governor for her support in signing this important legislation."

Sooners Statute
In late 2020, Oklahoma governor Kevin Stitt signed into law a bill that was designed to tackle package theft. Dubbed the Porch Piracy Act, the bill made the crime a misdemeanor punishable by a year in jail, a $500 fine, or both. But anyone caught committing the act three times in a 60-day period can be charged with a felony, which can mean two to five years in prison plus a fine up to $5,000, or both. Having the perpetrators pay restitution to victims is also a part of the bill.
House Bill 2777 also extends its reach to the delivery vehicle, as the bill states that it is "unlawful for any person to hold, conceal, destroy or take mail from the mailbox or premises of another person or from a delivery vehicle at any point throughout the delivery route."
Attack of the Razorbacks
In early 2021, Arkansas upgraded its own porch pirate laws with a new bill that was signed into law by governor Asa Hutchinson March 15. Proposed by Rep. Lee Johnson, House Bill 1317, which unanimously passed the state house of representatives and only had one dissenting vote in state senate, replaced the former statute that made package theft a Class A misdemeanor in the Apple Blossom state.The new law makes the crime a Class D felony for certain occurrences (depending on the value or type of product stolen) of package theft.
What is interesting about this law is that it goes on to define where these theft can occur, including a "curtilage", which "means the land adjoining a residential occupiable structure that is habitually used for residential purposes but is not necessarily enclosed" or "an outbuilding that is directly connected with and in close proximity to the residential occupiable structure."
It can also mean "a vehicle, building, or other structure in which a person lives or that is customarily used for overnight accommodation of a person whether or not a person is actually present."
California Cracks Down
"Unfortunately, package theft continues to run rampant with the rise of home delivery services. This 'porch piracy' epidemic is serious and must be addressed by our criminal justice system. While current law is weak, this bill will ensure the punishment fits the crime." These are the words of California State Senator Brian Jones, who represents most of east San Diego County.
In February 2021, Jones introduced Senate Bill 358, which would allow porch pirates to be charged with felony theft (up from a misdemeanor) and would increase jail time for these crimes. misdemeanor. If the bill makes it out of hearings and officially passes into law it would make California one the many states taking a firmer stance on package theft. This could lower the high rate of porch piracy in a state that SafeWise reports has 30% of all stolen packages in the United States.
Where are you?
Other states have tried or are trying to pass similar laws to these with varying results. So what happens if you live in a state that isn't pushing through legislation to stop this crime that invades the sanctity of the home? What should you do while you wait for the federal government to catch up with the changing nature of mail in the 21st century? And what can you do when these laws don't actually stop the crimes just as tougher penalties haven't stopped other types of serious offenses?
These questions are increasingly coming to the forefront. We should answers in the form of a number of legislative changes across U.S. states in the near future.

Lockable, Weatherproof Mailboxes & Package Boxes
Compare Models Now