Solving Supply Chain Issues: DeliverySafe & ID Mail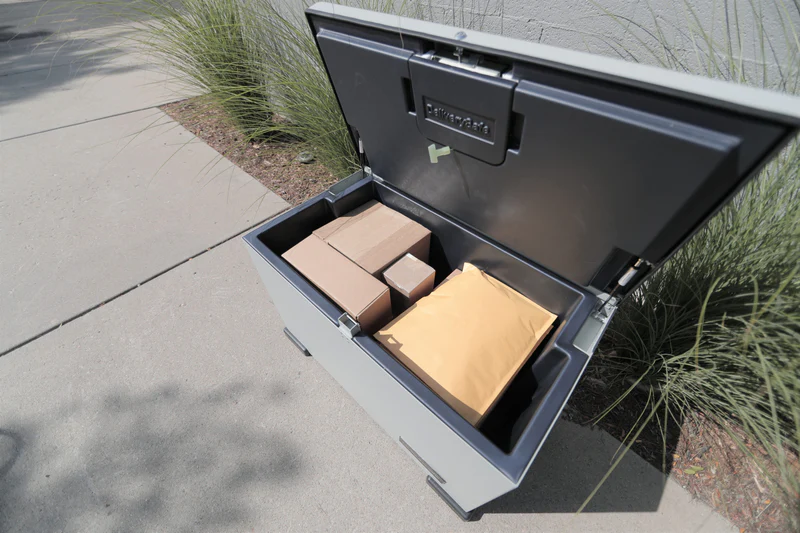 By Dr. Ben Stickle, Ph.D.
Associate Professor at Middle Tennessee State University
Deliveries don't end at the front door; a package must make it the 'last foot' into the home. The risks to a parcel before being received by a consumer are many; water, wind, heat, theft, animals, and privacy. The good thing for consumers is that Adoorn has a solution to ensure packages are received in a safe, secure, and dry environment.
Of course, just as deliveries don't end at the front door, they don't start there either. In fact, the journey a package takes from retailer to consumer is long and complex. To better understand the process and how Adoorn plays a vital role, I talked with Jerry Fenerty, President and CEO of ID Parcel & Mail Solutions, while attending the Package Fulfillment, Logistics & Delivery Expo in Cincinnati, Ohio.
ID Parcel & Mail Solutions designs and engineers automation systems for the mail and package industry. Systems range from simple workstations for organizations looking to improve manual processes, capture more data, and/or improve employee productivity and efficiency to fully automated systems that will run and capture data about mail pieces and print labels and sort, so they can be submitted to a postal operator; all of which is done automatically before sending them along to their next step. The fully automated systems move packages through a conveyor, capture their weight and dimensions in real-time, and scan barcodes. The system then uses those data, allowing the customer to make a routing decision for each package and determine what needs to be printed to accomplish shipment.
This may sound very complicated; consumers are often only familiar with pressing a few buttons on a website and ordering an item from Wal-Mart, Target, Amazon, eBay, or other retailers and having it arrive at their home, but much more goes into the process. Yet, what is not seen is the many steps necessary to take that item from a warehouse and get it delivered to your doorstep.

One of the challenges facing the supply chain and retailers today is getting a product all the way from the other side of the world, through customs, along different shipping methods and even different carriers, into a warehouse, on a local truck, and to a person's home. There are numerous ways that a parcel can be lost, stolen, misplaced, damaged, etc., while making that journey. Part of that solution is what ID Parcel and Mail Solutions deals with: barcoding. Jerry's systems provide a barcode to each package which allows it to be tracked during each stage in the delivery network, helping to ensure it is delivered to the right address and on time.
Unfortunately, in the past few years, getting a product to the consumer's doorstep has been only part of the challenge. With the rise of package thieves swiping parcels from homes, efforts to combat this problem need to keep up. A recent study by SafeWise found that 210 million packages were stolen from front porches across America in 2021. This severe problem is costing everyone: retailers, shippers, small businesses, and consumers.
Ensuring a package is delivered to the customer undamaged and on time is vitally important. ID Parcel and Mail Solutions helps with 99% of the journey, that is, getting the product from the retailer to the front door of the consumer. Adoorn is working hard to ensure that the 'last foot' of the supply chain is completed and consumers receive their products safely and securely. When companies use ID Parcel and Mail Solutions to manage their packages and Adoorn is used to ensure packages make it over the threshold, there is less opportunity for theft, damage, loss, misdelivery, and fraud. This is yet another example of why the entire supply chain needs to be active, from order creation to receipt of products, to satisfy consumers and reduce costs.

Lockable, Weatherproof Mailboxes & Package Boxes
Compare Models Now