Secure Package Delivery Boxes Are The Next Big Thing In Home Security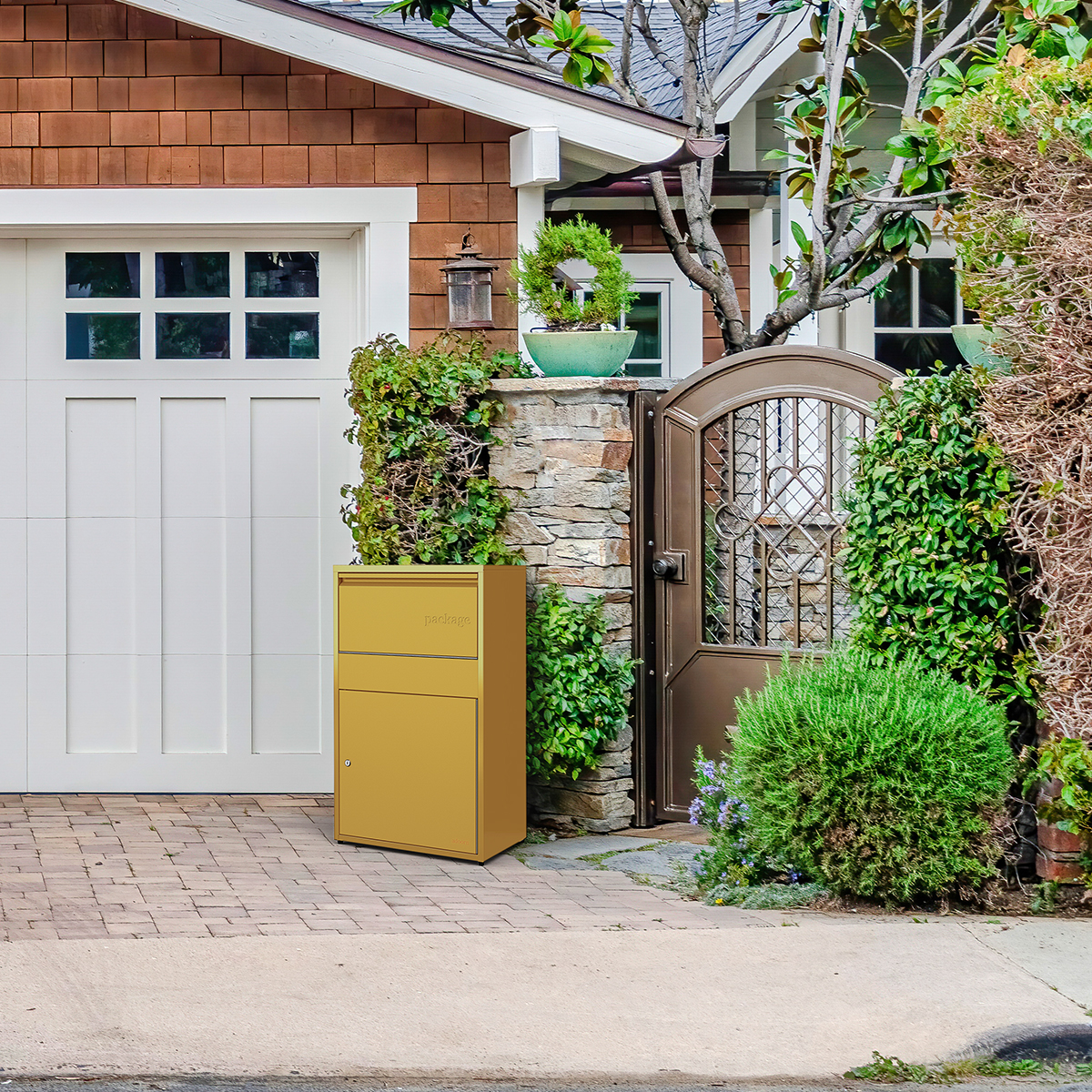 People increasingly order anything from clothes to groceries to digital devices online and have them sent directly to their homes. This has led to a new trend in home security--the Secure Package Delivery Box, which ensures packages and fresh goods are safe from theft, protected from weather, and even insulated from spoilage.
Most of these trendsetters are working couples or single parents who can't adjust their schedules to be home for every delivery, yet they need the convenience of delivered products to their doors to keep their lives manageable. These same forward-thinking people jumped in on the trend of installing doorbell and security cameras that can be controlled remotely.
Sadly, early adopters of this solution to protecting packages quickly found out there were three key issues:
Video Cameras Don't Prevent Package Theft. Seeing someone steal something is different than stopping someone from stealing something from outside your home.
Video Cameras Can't Protect Against Bad Weather. When winter or the rain season sets in, delivery drivers are not left with many options to place your packages in a safe spot. Even if they do, there's no telling when the weather will shift or winds will pick up.
Someone Can Hack Your Security. The digital or wireless connection between a security device and your personal device is hackable--meaning, if someone can break into your account, they can not only gain access to your security, but also possibly your home and any sensitive information.
The Way Forward
Because of these red flags, true visionaries are solving their parcel protection problems by moving toward the secure delivery box. What they've found out is that these innovative package receptacles—if you pick the right one—are, essentially, the modern-day mailbox. They keep your goods protected and fresh until you get home.

So, What Are Your Options for a Secure Delivery Box?
There are a variety of outdoor lock box models available on the market. Architectural and courier mailboxes are the taller style that look and work almost like a classic mailbox. These are secure, but are too small to handle anything bigger than small parcels and envelopes. You might have also seen fortified curbside mailboxes, but UPS and FedEx will not put packages in these repositories.
Other larger lock boxes feature padlocks for security, which are safe. But, having more keys floating around is a hassle and can be a security risk if they get lost or you're aren't sure who has one. Then, there are the models with locks that are Wi-Fi connected and, well, we've already talked about what hacking can mean for your home and personal security.
Adoorn, The Game-Changer
The Adoorn Modern Package Box is the safest and most advanced, secure delivery box out there. Here's why:
It's Tough and Durable. Where most have a low quality metal or plastic exterior, Adoorn takes its high gauge steel construction to the next level with its weather resistance protection. This includes a rust- and scratch-resistant paint for a weatherproof exterior that protects items from sun, wind, rain, and snow.
It Can Handle Large Packages. Unlike many standing designs, the Adoorn has a wider horizontal length with the capacity to handle packages of almost all sizes.
It's Not Going Anywhere. Another key feature that sets the Adoorn apart is the feet that can be bolted down into wood or concrete surfaces so that no one—be it Mother Nature or a porch pirate—can uproot your lock box.
Simple to Open and Close. It's easy for all delivery/mail persons to utilize. The delivery/mail person simply opens the package slot door and drops the package inside; when they close the door the package falls down. Only the owner has a key to open and retrieve the package.
Join the Next Age in Home Security
No matter where you live or the type, value, size, or delicate nature of the deliveries you receive, the flexibility of the Adoorn Modern Package Box allows you to go about your life and stop worrying about what might happen to a box left on your stoop. Plus, with online shopping and package theft both skyrocketing, there is no better time to be the first person in your neighborhood to jump on this timely, effective and valuable product.

Lockable, Weatherproof Mailboxes & Package Boxes
Compare Models Now