More at Your Door: You Deserve to Enjoy What You Buy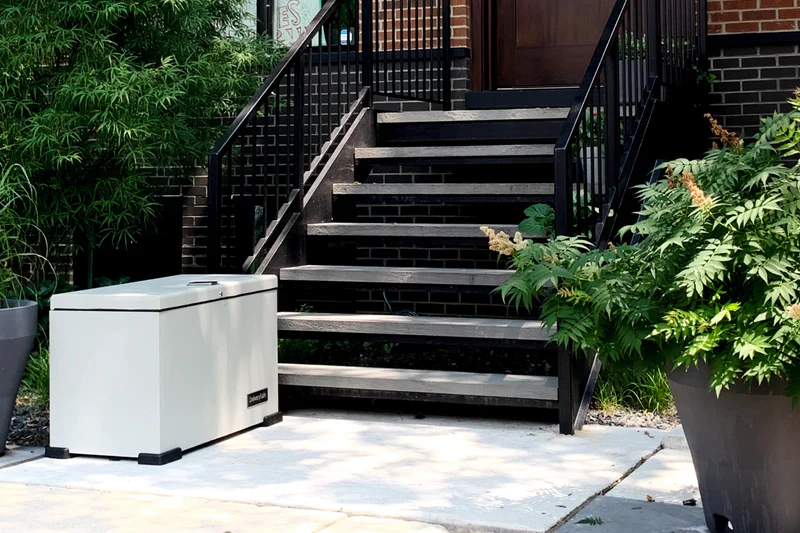 Nowadays, the consumer experience is anchored by convenience. It began with e-commerce, when we could simply log online to shop, and has since exploded because of smartphones. With just a few clicks or taps, we can get anything, anytime, anywhere we are. Instead of going to the retail experience, we're bringing it to us—whether we are on our couches, or on vacation across the world.
Here at Adoorn, that's exactly what worries us.
More seriously, we started our company because we think convenience is getting separated too often from the joy of experiencing what you buy, thanks to the limits of e-commerce and the sad reality that there's always someone out there who wants to steal.
Online shopping has been on a steady rise for years, and Covid-19 has only accelerated it. Convenience, and safety, have made the allure even greater to simply order everything—from groceries to clothes—right to our homes. In fact, according to the Adobe Digital Economy Index, consumers spent a staggering $153 billion online in April and May of 2020 alone, which was a whopping $52 billion more than what retailers typically see in that timeframe. Looking at this even further, that $153 billion was actually 7% more than the preceding 2019 holiday season, a time of year when retail usually hits its greatest peak.
And it's not just how we're buying, but also what we're buying that's causing this enormous upward trend. It's more than goods at our doorsteps, it's experiences. With the introduction of meal kits, subscription services, we're opening our door to dinners with the family, drinks with friends, workouts in our living room and more. To put a finer point on it, the meal kit industry alone is growing at a 12.8% CAGR to be worth an estimated $19.92 billion by 2027. Our front doors aren't just a place to leave a package, they are literally doorways to great times and new memories—arguably the only such doorways we can count on right now for both, safely.

But as we've invited more surprises to our doorsteps, we've also invited risk. With more goods being delivered and left out in the open, theft has skyrocketed. What's now been dubbed as "porch piracy" is costing money, causing frustration and, in some cases, crushing expectations and hopes. As more people ship to their homes, the more likely they'll have a package stolen. In fact, an estimated 1.7 million packages are stolen in the U.S. every single day, and in metropolitan areas like New York City, that number alone is 90,000—which is an increase of 20% from just four years ago—and this was pre-Covid-19 spending.
As a result, consumers are looking for options to safeguard what they spend their hard-earned dollars on. In a recent study, 54% of respondents were likely or extremely likely to consider delivery to lockers to protect their purchases. It's an added convenience, meaning consumers don't have to spend hours on the phone tracking lost packages, fighting for reimbursements or filing reports about stolen goods. We understand how frustrating that all is, and we think we've found the answer.
With Adoorn, we keep your shipments safe. It's built to last, we used only the most durable materials so Adoorn is entirely weather-proof, so your packages are safe from the elements.
With Adoorn, we guarantee you'll have more peace-of-mind, more convenience, more surprises, more experiences. Get more at your door.

Lockable, Weatherproof Mailboxes & Package Boxes
Compare Models Now