How Businesses Are Going Contactless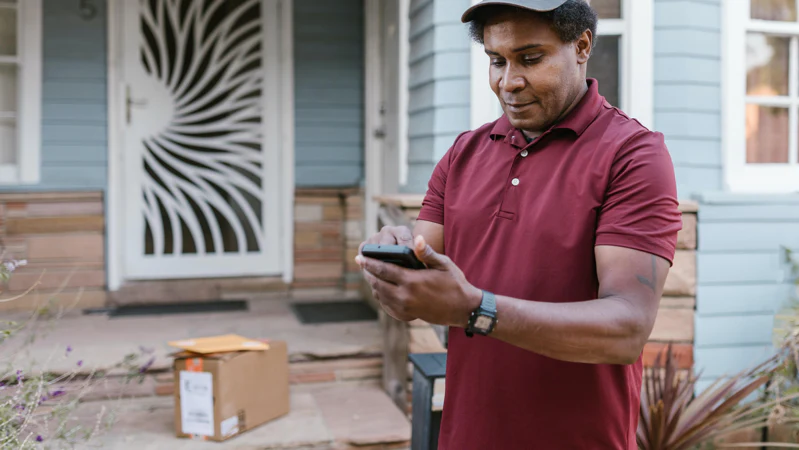 Since the outbreak of the Covid-19 pandemic, contactless commerce is no longer a niche service. A whopping 82% of customers said they expect contactless experiences in an October 2020 survey by GetApp. And 64% of shoppers said they wanted mobile and contactless pickup options in a July 2020 Digital Commerce 360 survey.
Not only do customers expect contactless purchases, but according to a September 2020 Anyline survey, 75% said they would also hold it against a business if they have an "unacceptable delivery experience."
Many businesses have responded in kind to this new demand by consumers. So what are businesses doing to go "contactless"? Here are some popular ways.
Ordering and Payment Systems
Set up a digital ordering platform and contactless payment method that works hand-in-hand to streamline logistics and make ordering easy.
Tracking & Transaction Transparency
Offer tracking and transaction transparency so that customers can easily access their confirmation, payment information, delivery status, etc.

Messaging Services
Use a messaging service to alert the customer to when the delivery has been made. This gives both the seller and buyer a record of the purchase and hopefully shortens the window when the package is left unattended.
Safety Practices
Ensure best practices in terms of safety measures to protect both the customer and employees throughout the whole transaction, from sales and packaging to payment and delivery.
Contactless Pickup
Lots of customers like to save on shipping by choosing the in-store pickup option. How can this be done safely? A lock box like the Adoorn is a great way to safely store products for customer retrieval. Because this storage container features a reprogrammable lock, you can lock items inside and give the code to customers. When they come to pick up their order, they just put in their code and take what they bought. Then the code can be changed for the next order and so on.
Contactless Delivery
We often think about contactless delivery as meaning there's no contact with the buyer and seller, and that's part of it. But it also means there's no contact with the delivery person and either party involved in the sale. Again, that's where a product like Adoorn comes in handy. Products or meals that are going out for delivery can be put in the locked storage box to await the delivery person's arrival. They input their code and take the order to its assigned destination. In terms of safety, it works best if the recipient also has a Adoorn or a similar lock box to prevent any damage to the delivery and keep it safe from theft but that's not something businesses can control.
Bottom-line Benefits of Contactless
This new contactless model can be a real positive for businesses. If they are so inclined, they can operate without a brick and mortar location and save on their biggest expenses: rent, insurance and utilities.
This model can even work for restaurants as the majority of diners say they don't care if the operation they are ordering food from has an actual physical restaurant or not -- so long as the food is good, according to National Restaurant Associations 2020 consumer trends. The same study says that the majority also want their food to be delivered and almost 70% of delivery diners prefer contactless delivery.
As a result of this new contactless demand, businesses are responding with a variety of options. And, we are likely to see entirely new business models emerge based on contactless purchases and delivery.

Lockable, Weatherproof Mailboxes & Package Boxes
Compare Models Now