DeliverySafe is now Adoorn
The Mailbox, Evolved
What you get in the mail has evolved, your mailbox needs to evolve with it. With this in mind, we are excited to announce that DeliverySafe is now Adoorn. We are at a significant point in our company's history, and our fresh brand will assist us in expediting our future product expansion plans.
Why Rebrand?
As a company, we've always focused on making sure you receive what you buy. However, by listening to our customers over the last year we learned that our previous name, DeliverySafe, didn't fully reflect everything that we stand for; and, more importantly, what we want to be in the future. Our customers want more than convenient & secure package delivery. As we learned more about their needs, we recognized our need to evolve. So, we spent months researching and gathering input to create a new brand identity that better represents us. The result is Adoorn, a name that embodies our values.
Introducing Adoorn
adoorn is a line of mail and package boxes that are lockable, weatherproof, and beautiful.
What you get in the mail has evolved, your mailbox needs to evolve with it. adoorn allows you to easily and securely receive both mail & packages.
We make sure every delivery experience is exceptional by protecting what people expect to receive.
Let us tell you about adoorn.
What's Next?
Our history was built in lockable package boxes, but that is not our future. As part of our rebranding, we're excited to announce that we'll be introducing an expanded product line which can be found at www.adoorn.com.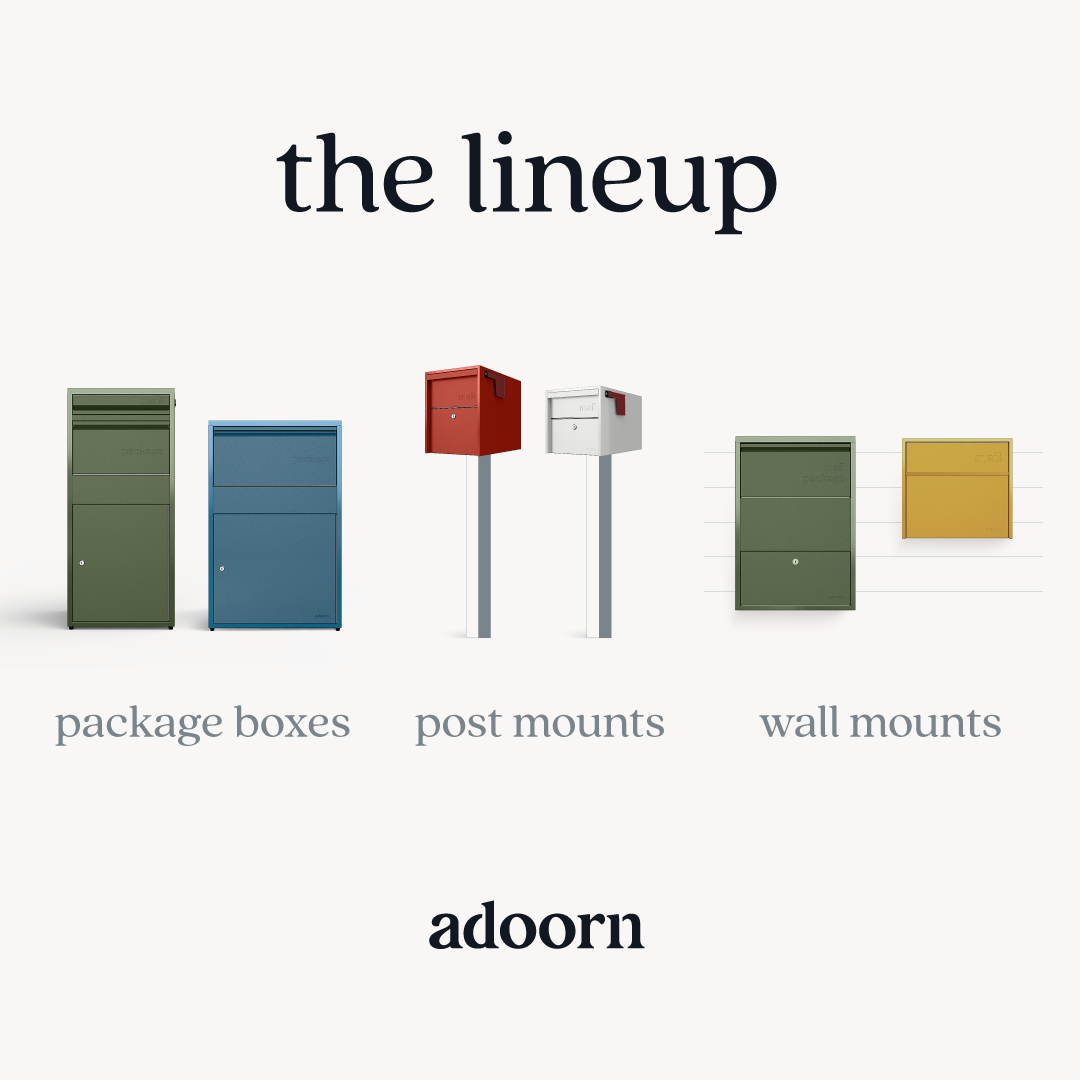 Lockable, Weatherproof Mailboxes & Package Boxes
Compare Models Now