5 Perks You Didn't Think About When Buying a Package Delivery Box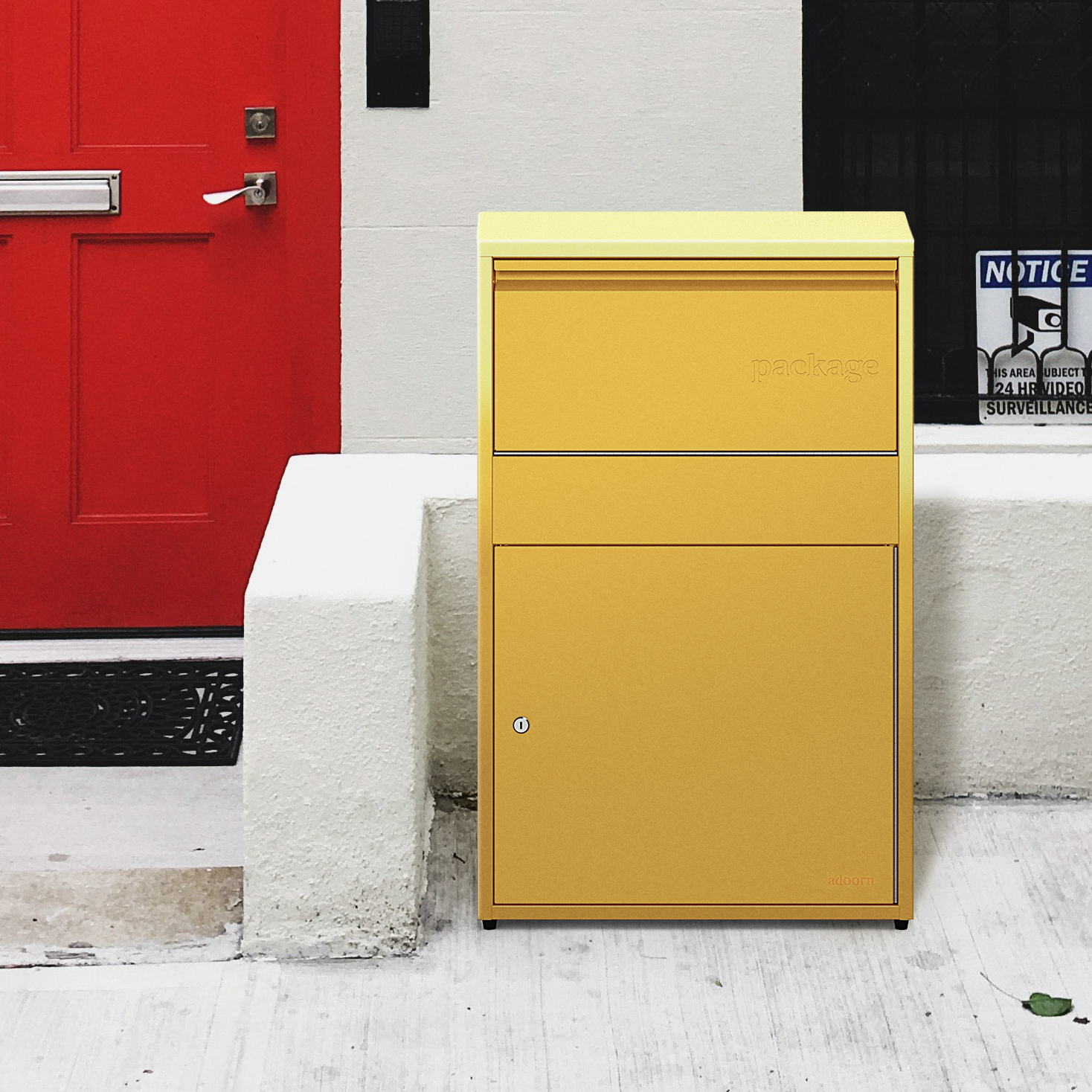 Okay, so you've scared away the porch pirates. But what else can a package delivery box do for you?
It turns out, the perks don't stop at porch safety.
1.Protect your packages from weather.
Covered porch or not, weather can be extremely damaging to packages that aren't totally sheltered. Rain, snow, hail, and even sun can ruin a package. Adoorn's heavy duty construction offers weatherproof protection from sun, wind, rain, and snow.
2.Stop waiting around.
You know the drill — to keep your package safe or your groceries fresh, you rush home from work or the park or school. At a certain point, this song and dance interferes with your daily life. With a secure, temperature-controlled delivery system, you have more freedom to live your life and stop waiting around for deliveries.

3.Restore your peace of mind.
When your package is stolen, your privacy and security are violated. In fact, one study by Shorr Packaging even showed that some package theft victims go so far as to move after they've had a package stolen. We believe everyone should be able to rest assured, knowing what they order is safe, fresh, and where it is supposed to be.
4.Keep your curb appeal.
Thanks to our obsession with good design, Adoorn has curb appeal for even the choosiest porch owners. Our sleek design comes in a multiple color options to show your personality (& show up your neighbors!)!
Adoorn helps you reclaim your front porch.
What you get in the mail has evolved, your mailbox needs to evolve with it. adoorn allows you to easily and securely receive both mail & packages. Adoorns secure mailboxes prevent package theft and keep your deliveries safe from porch pirates. Yet they can be easily accessed by your delivery drivers.
We make sure every delivery experience is exceptional by protecting what people expect to receive.
(Pro Tip: If you are not completely satisfied with your order, you may return the unused items within 30 days from the date of invoice for a full refund!)

Lockable, Weatherproof Mailboxes & Package Boxes
Compare Models Now