6 Tips to Tighten Up Your Home Security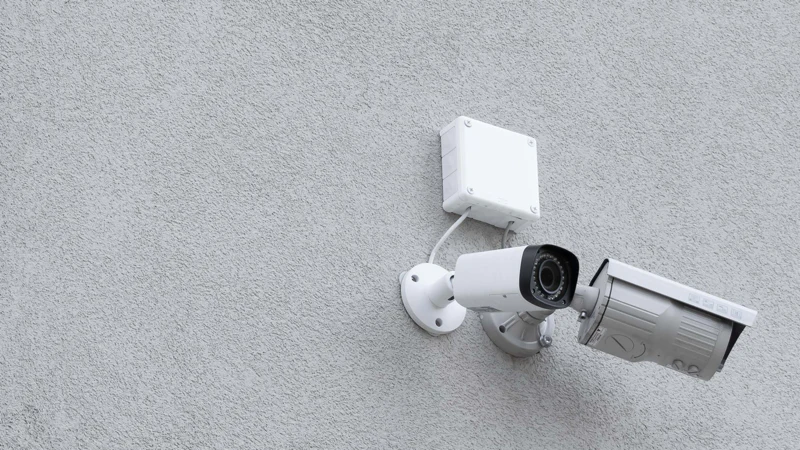 A home break-in occurs every 26 seconds in the US. In response to this, many Americans are looking to beef up their home security. Well, here are 6 simple security tips you can implement easily without breaking the bank:
#1 Look Like You're Home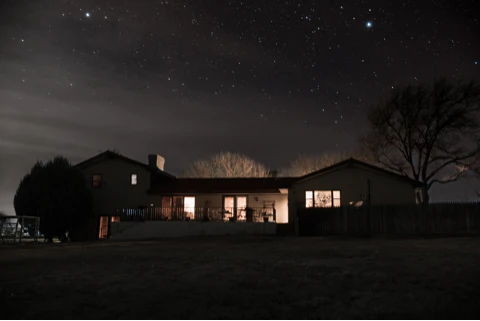 Source: Unsplash
Next time you leave the house remember to leave a couple of lights on, as darkness is a sure sign that no one is home. And if you are leaving for a while, use a timer to turn the lights on and off at intervals. Also, exterior lighting is a great deterrent. Motion-detecting flood lights can help, and now there are lights you can even control with your phone.
In addition, more sophisticated thieves track social media posts, check to see if the lawn is mowed, and notice when the driveway isn't shoveled. So perhaps wait until the last day of your trip to post vacation photos and have someone take care of the lawn and driveway while you're gone.
#2 Fake Fido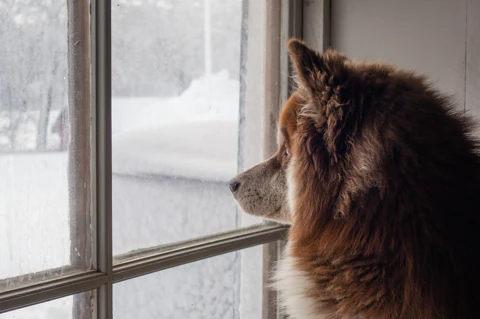 Source: Unsplash
While a "Beware of Dog" sign can help, an actual dog will make crooks think twice about breaking in. Not only do burglars have a chance of getting attacked, barking dogs tend to make a lot of noise and can alert the neighbors. Well, if you don't have a canine, don't worry -- you can just fake it with an electronic watchdog. These affordable devices bark loudly like a big, mean dog when movement is detected. Interestingly, manufacturers say they work on bears, so they should deter human hoodlums!
#3 Install Remote Locks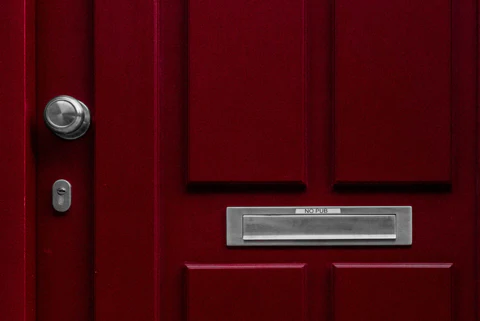 We've all had that feeling -- did I lock the door or didn't I? It's nerve-wracking. Well, that's not a problem with a Smart Lock, which connects to your WiFi so you can remotely access it through your phone to lock (or unlock) it. They also add the convenience of being able to access your door with a fingerprint scan, a code on the keypad, with your voice, or with a key. Of course, make sure your home network and phone access is very secure because hacking these locks can give trespassers access to your home.

#4 Network in the Neighborhood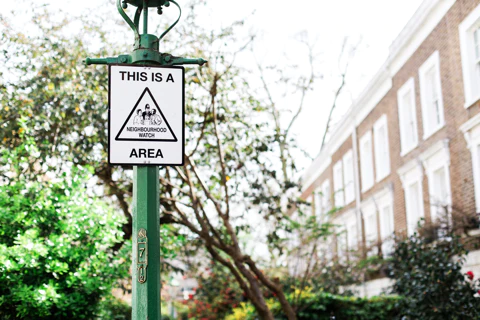 You can't always be at home, but usually someone on your block or in your building is. Connecting with those that live nearby can be a great way to create a safe environment around your house. We're not saying you need to start a "Neighborhood Watch" or try to stop a burglary in progress, but getting to know your neighbors' schedules, and vice versa, is a great way to know when something fishy is going on at someone's house in your community. Also, neighborhood apps like Nextdoor are becoming increasingly popular, so if you see something out of the ordinary, you can quickly post a report.
#5 Get Package Delivery Protection
With package deliveries and package theft at all-time highs, many are starting to safeguard their parcel drop-offs. There are several solutions, such as the Amazon Key that allows delivery drivers to open a door to drop off packages. You can also provide instructions to place packages behind objects.
Probably the most flexible and powerful option is the lockable package box. It's kind of like a mailbox for your delivered goods. You'll see a handful of these in the market, but the clear market leader in terms of quality and ease-of-use is Adoorn. You just place it on your front porch or driveway, then give the delivery driver a key code to open it and place packages in it. Its ice pack version also has the bonus of standing in as a cooler for perishable groceries that are delivered while you're away.
#6 The No-Brainer: Install Security Cameras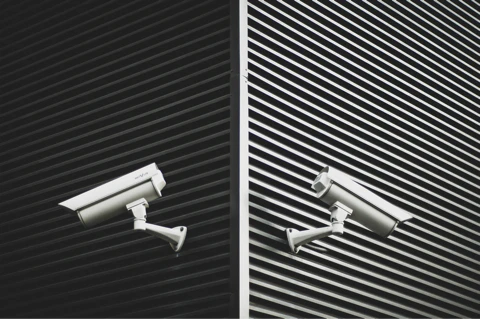 A popular trend is to buy home security systems with cameras that will give you a live feed of your house's exterior and even record all of the activity. So, if you want to know what's going on outside your home, you just fire up the security app and take a look at the live feeds. If you want to see what happened the night before, just go to the video archives and scrub through the footage. Likely, this will deter most burglars on the lookout for cameras. And, if someone does commit a crime on your property, the stored video is invaluable in helping law enforcement catch the perpetrators, as well.

Lockable, Weatherproof Mailboxes & Package Boxes
Compare Models Now